Parasailing on Fort Myers Beach
Parasailing on Fort Myers Beach is exhilarating! Soar high in the sky in a comfortable safety harness. See as far as Sanibel Island and Naples from high over the Gulf!  Watch playful dolphins and sea turtles from your birds eye view! Controlled free float dips will let you feel the water on your toes, and then climb back into the sky. What a fun way to spend your day in the sun!
Life is either a daring adventure, or nothing.
~Helen Keller
Up! Up! …And Away!
Experience the high flying thrill, panoramic views and pure excitement of parasailing around the coastline. The waters just off Fort Myers Beach are your starting point  Parasailing gives "fun in the sun" a whole new, exciting meaning!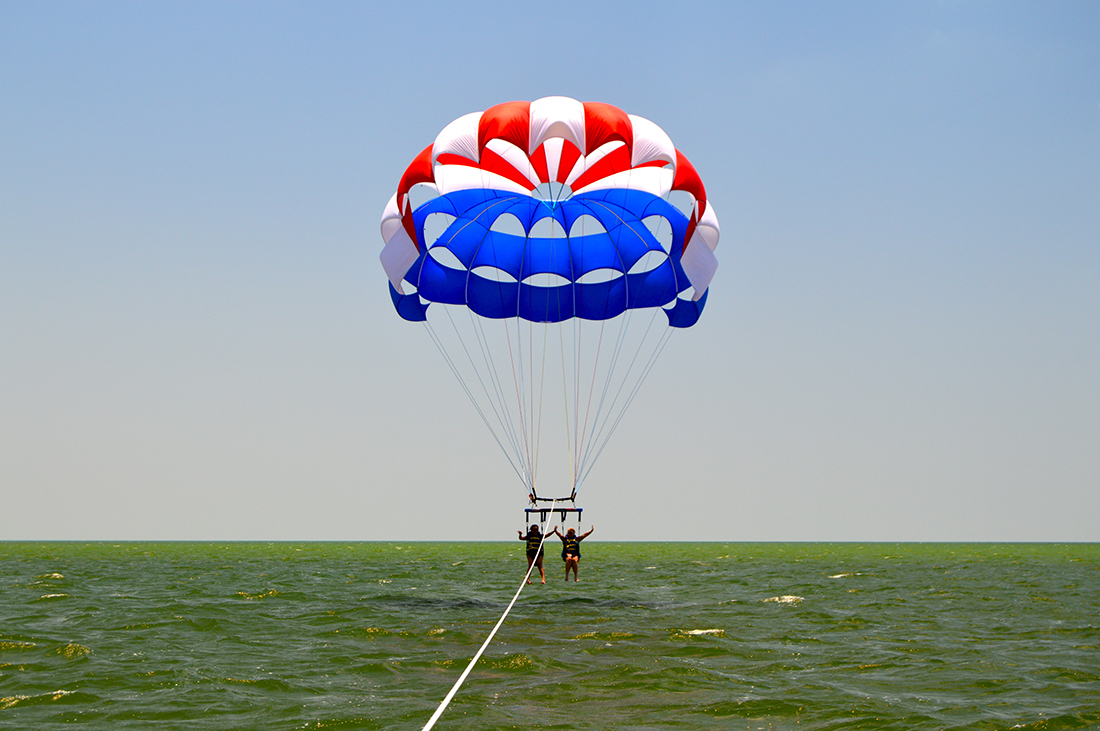 Due to the impacts of Hurricane Ian, many watersports on Fort Myers Beach are not currently operating. Below, is a list of companies that are open at this time.
Paradise Parasail, Inc.
1160 Estero Blvd, Fort Myers Beach, FL 33931
(239) 463-7272
Ranalli Parasail
61 Avenue C, Fort Myers Beach, FL 33931
(239) 565-5700