Shopping on Fort Myers Beach
Just because you're planning to spend most of your time on Fort Myers Beach in the sand and surf, doesn't mean you can't get in some retail therapy (shopping) while you are here!
Fort Myers Beach and the surrounding area is home to some of the most unique, eclectic, shopping in the area. Everything from novelties, to souvenirs to must-haves is within a short distance. Island inspired creations, Fort Myers Beach branded merchandise and an endless selection of gifts are waiting for you!
No decision should be made on an empty shopping bag.
~Donita K. Paul
Shop Til You Drop!
Take time to experience some of the shopping options Fort Myers Beach has to offer. From gifts, to hand-crafted jewelry to one-of-a-kind artwork and more, Fort Myers Beach shopping has it all. Visit boutiques, gift shops, thrift stores, farmer's markets and more! There's something for everyone!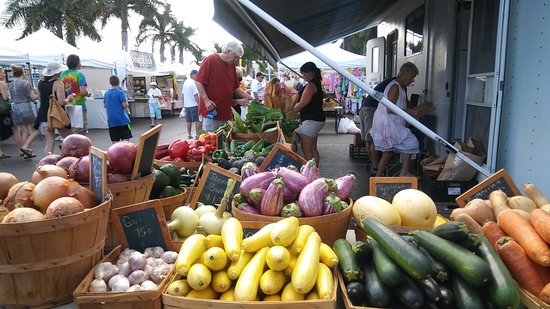 Tropical Jewelery
401 Old San Carlos Blvd, Fort Myers Beach, FL 33931
(239) 224-4085
Tropical Jewelery
1240 Estero Blvd, Fort Myers Beach, FL 33931
(239) 224-4100
The Island Jewel
7205 Estero Blvd, Fort Myers Beach, FL 33931
(239) 463-0500
Local Color
1021 Estero Blvd,   Fort Myers Beach, FL 33931
(239) 463-9199
Leani's Swimsuits and Resortwear
7205 Estero Blvd,   Fort Myers Beach, FL 33931
(239) 463-2838
Sandal Factory
1035 Estero Blvd, Fort Myers Beach, FL 33931
(239) 463–1989
Silver Witch
108 Crescent St, Fort Myers Beach, FL 33931
(239) 463–5155
Santini Marina Shopping Plaza
7205 Estero Blvd, Fort Myers Beach, FL 33931
(239) 463-7333
Shipwreck Treasures Store
237 San Carlos Blvd, Fort Myers Beach, FL 33931
(239) 765-1561
The Islander Gift Gallery & Boutique
7205 Estero Blvd, Fort Myers Beach, FL 33931
(239) 765-8808
Tunaskin Aquatic Apparel
1300 Estero Blvd, Fort Myers Beach, FL 33931
(239) 314-5339
Mango Bay
151 Old San Carlos Blvd, Fort Myers Beach, FL 33931
(239) 463-4114
The Goodz
1741 Estero Blvd, Fort Myers Beach, FL 33931
(239) 765-8900
Comfort By Design
7205 Estero Blvd, Suite 711, Fort Myers Beach, FL 33931
(239) 463-3038
Saltwater Pro Shop
18901 San Carlos Blvd, Fort Myers Beach, FL 33931
(239) 233-8619
Teeki Hut
1028 Fifth St, Fort Myers Beach, FL 33931

H2O
1014 Fifth St, Fort Myers Beach, FL 33931

Curiosities Rock Shop
185 Old San Carlos Blvd, Fort Myers Beach, FL 33931
(239) 233-8225
Sanibel Outlets
20350 Summerlin Rd, Fort Myers Beach, FL 33931
(239) 454-1974
Miromar Outlets
10801 Corkscrew Rd, Fort Myers Beach, FL 33931
(239) 948-3766
The Pier Peddler
1000 Estero Blvd Unit 2, Fort Myers Beach, FL 33931
(239) 765-0660
Memories of Florida
1698 Estero Blvd, Fort Myers Beach, FL 33931
(239) 765-6631
Island Girl
7225 Estero Blvd, Fort Myers Beach, FL 33931
(239) 765-4475
Gifts By the Sea
7205 Estero Blvd, Fort Myers Beach, FL 33931
(239) 463-2373
Audrey's Gift Shop at Pink Shell Resort
275 Estero Blvd, Fort Myers Beach, FL 33931
(855) 257-9386
Publix Super Market
4791 Estero Blvd, Fort Myers Beach, FL 33931
(239) 463-0378
Winds
150 Old San Carlos Blvd, Fort Myers Beach, FL 33931
(239) 463-8778
Winds Outlet
17836 San Carlos Blvd, Fort Myers Beach, FL 33931
(239) 466-8855
Rudy's Treasure Chest
10 Old San Carlos Blvd, Fort Myers Beach, FL 33931
(239) 463-3333
Beach Pottery Etc.
17980 San Carlos Blvd, Fort Myers Beach, FL 33931
(239) 437-4211
Stitches'n Stuff
718-A Fishermans Whart, Fort Myers Beach, FL 33931
(239) 463-1040
Custom Painted Furniture Creations
1904 San Carlos Blvd, Fort Myers Beach, FL 33931
(239) 463-9900
South Seas Trader
163 Old San Carlos Blvd, Fort Myers Beach, FL 33931
(239) 765-0700
Island Mini Mart
2211 Estero Blvd, Fort Myers Beach, FL 33931
(239) 765-0006
The Swap Shop
17851 Pine Ridge Rd, Fort Myers Beach, FL 33931
(239) 432-0906
Brittany and Sondra's Furniture
17851 Pine Ridge Rd, Fort Myers Beach, FL 33931
(239) 267-3994
Pelican Bay Outfitters
18400 San Carlos Blvd, Fort Myers Beach, FL 33931
(239) 463-0717
Wal-Mart
17105 San Carlos Blvd, Fort Myers Beach, FL 33931
(239) 340-7074
Rent This N That
2801 Estero Blvd, Fort Myers Beach, FL 33931
(239) 898-6907
Kiwanis Club Thrift Store
11050 Summerlin Square Dr, Fort Myers Beach, FL 33931
(239) 454-8090
Everything But Water
7205 Estero Blvd, Fort Myers Beach, FL 33931
(239) 765-5050
Aqua Beachwear
7205 Estero Blvd, Fort Myers Beach, FL 33931
(239) 765-5050
Santini Floral
2801 Estero Blvd, Fort Myers Beach, FL 33931
(239) 240-8980
Bridgette's Place
17274 San Carlos Blvd,   Fort Myers Beach, FL 33931
(239) 270-5137
Gavins Ace Hardware
16025 San Carlos Blvd,   Fort Myers Beach, FL 33931
(239) 466-7777
Sun Hardware
7205 Estero Blvd, Fort Myers Beach, FL 33931
(239) 765-5000
Fish-Tale Marina Ship's Store
7225 Estero Blvd, Fort Myers Beach, FL 33931
(239) 463-3600
FARMER'S MARKETS
Santini Farmers Market
7205 Estero Blvd , Fort Myers Beach, FL 33931
(239) 289-3786
Beach Baptist Farmers Market
130 Connecticut St, Fort Myers Beach, FL 33931
(239) 289-3786
ICE CREAM
Sunset Beach Hershey's Ice Cream
1028 Estero Blvd, Fort Myers Beach, FL 33931
(239) 240-2323
Royal Scoop
2307 Estero Blvd, Fort Myers Beach, FL 33931
(239) 314-5379
Kilwins Chocolates
50 Old San Carlos Blvd, Fort Myers Beach, FL 33931
(239) 463-4500
Cold Stone Creamery
1028 Fifth St, Fort Myers Beach, FL 33931
(239) 224-4190
TATTOO
Fort Myers Beach Tattoo Studio
1901 Estero Blvd Unit 104, Fort Myers Beach, FL 33931
(239) 463-7273
Paradise Tattoo
2801 Estero Blvd, Fort Myers Beach, FL 33931
(239) 233-8559
Nemesis Tattoo & Body
1400 Estero Blvd, Fort Myers Beach, FL 33931
(239) 765-0000
Henna Tattoos
1028 Estero Blvd, Fort Myers Beach, FL 33931

LIQUOR STORES
Nick's Beach Discount Liquor & Wine
1133 Estero Blvd, Fort Myers Beach, FL 33931
(239) 765-9463
Beach Tobacco & Beer
19041 San Carlos Blvd, Fort Myers Beach, FL 33931
(239) 463-5177
Valerie's Lounge & Liquors
17264 San Carlos Blvd,   Fort Myers Beach, FL 33931
(239) 466-7788
Skippers Liquors
7205 Estero Blvd, Fort Myers Beach, FL 33931
(239) 463-4013
SMOKE SHOPS
Fort Myers Beach Smoke Shop
1660 Estero Blvd, Fort Myers Beach, FL 33931
(239) 233-8175
Cigar Hut
1172 Estero Blvd, Fort Myers Beach, FL 33931
(239) 765-5550
The Humidor of Fort Myers
17221 San Carlos Blvd, Fort Myers Beach, FL 33931
(239) 482-1947