Sports on Fort Myers Beach
If you're sports enthusiast, there are plenty of sports on Fort Myers Beach! Opportunites on the Island to get out and get physical on the water and on land. There's always time for some friendly competition and all out fun! From kayaking, to parasailing to little league and more, it's all here for you! And, if you're a spectator, you will love some of our annual sporting events like the Roar Offshore Power Boat Races, the Polar Plunge, 5Ks for great causes, Poker Runs, and more! 
"When it comes to sports, age is no barrier. It's a limitation you put on your mind."
~ Jackie Joyner-Kersee
Are You Ready for Some… Sports?
Do you wake up every day looking for your next sporting adventure? If so, we have it on Fort Myers Beach! Check out all the sporty things you can do both on land and sea to make your days and nights on FMB exciting, and physical! You can even just make the sand your sports field for frisbee, volleyball, running and more!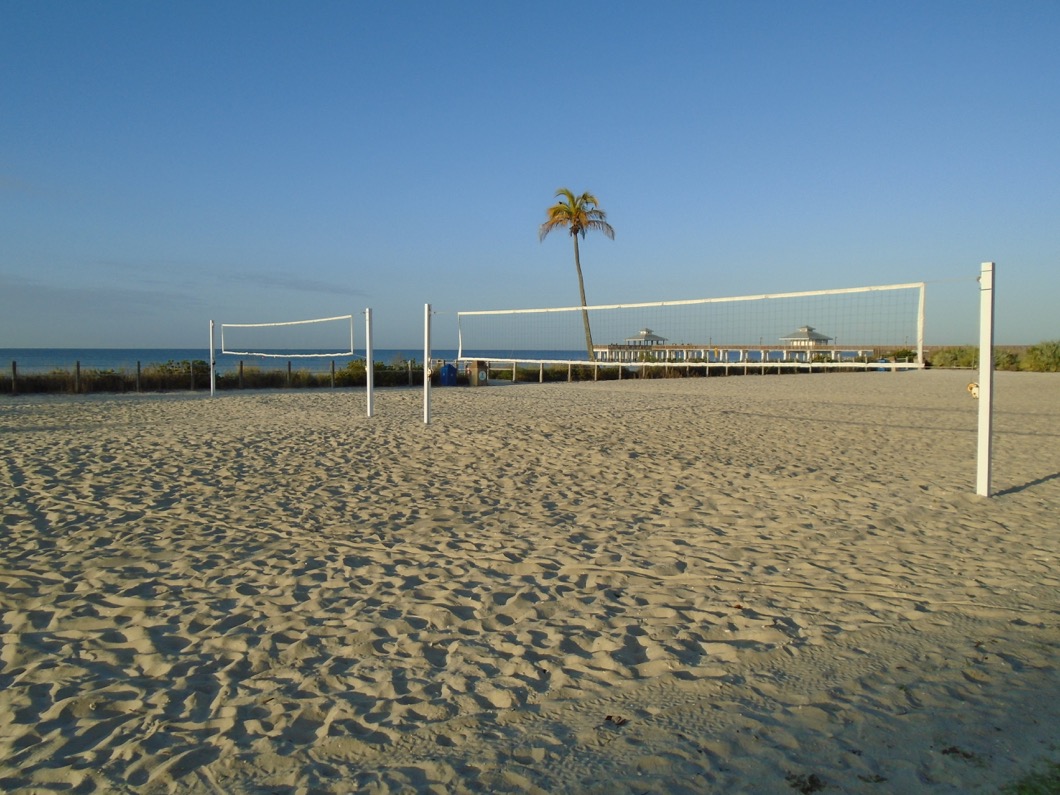 Kayaking
Kayak Excursions
in Bunche Beach Activities Center
17950 John Morris Rd., Fort Myers, FL 33908
(239) 297-7011
Fish-On-Kayaking
(303) 921-1251
CruiseFishDive Kayak Rentals & Tours
(239) 537-5532
Adventures Kayaking
(239) 601-6976 
Fort Myers Beach Sea and Sun Rentals
645 Old San Carlos Blvd, Fort Myers Beach, FL 33931
(239) 314-5631
Sea Dog Eco Tours Paddle Board Instruction & Tours
at Matanzas Inn
414 Crescent St, Fort Myers Beach, FL 33931
(231) 335-7278
Wind and Watersports
Paradise Parasail, Inc.
1160 Estero Blvd, Fort Myers Beach, FL 33931
(239) 463-7272 
Ranalli Parasail
61 Avenue C, Fort Myers Beach, FL 33931
(239) 565-5700
Beach Volleyball
Crescent Beach Family Park (currently closed)
1100 Estero Blvd, Fort Myers Beach, FL 33931
Fort Myers Beach Pool (currently closed)
2600 Oak St, Fort Myers Beach, FL 33931
(239) 463-5759
GYMS
15501 Old McGregor Blvd, Fort Myers, FL 33908
Phone: (239) 433-1616
MINI GOLF
Smugglers Cove Adventure Golf
17450 San Carlos Blvd, Fort Myers Beach, FL 33931
(239) 466-5855
Jungle Golf
17710 San Carlos Blvd, Fort Myers Beach, FL 33931
(239) 466-9797
Rec Centers
Bay Oaks Recreation Center (currently closed0
2731 Oak St, Fort Myers Beach, FL 33931
(239) 765-4222
Wa-Ke Hatchee Recreation Center (currently closed)
16760 Bass Rd, Fort Myers, FL 33908
(239) 432-2154
Fort Myers Beach Little League (no leagues currently)
P.O. Box 2326, Fort Myers, FL 33931
Tel:(239) 285-5015